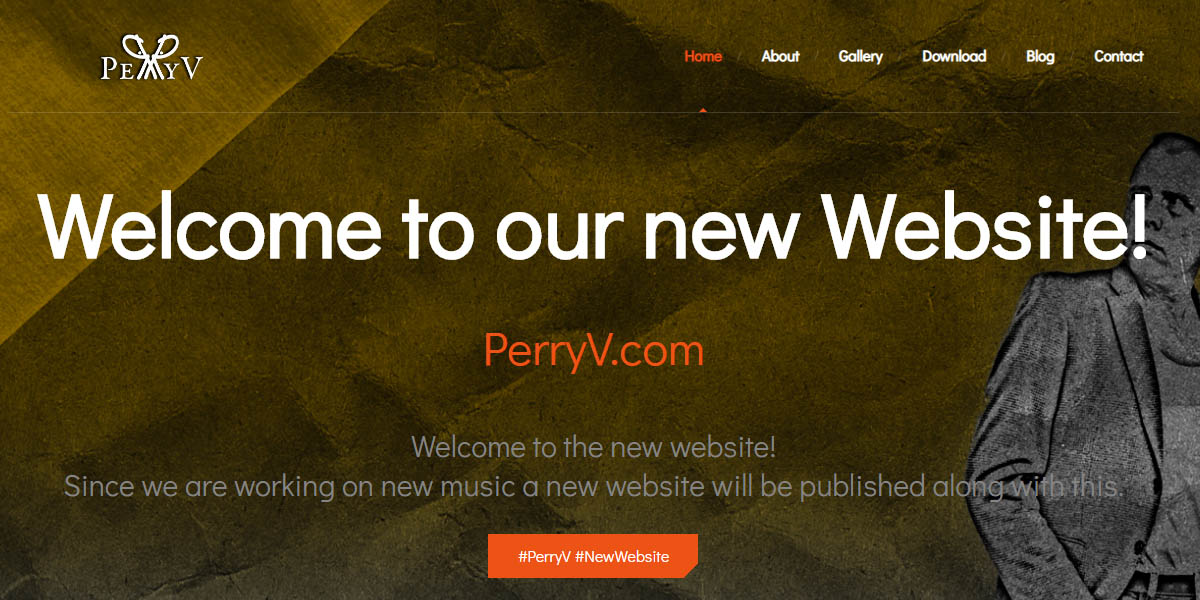 Finally it's happend. The new website is live! Since 2017 it was quiet around PerryV, but since the end of 2019 PerryV started to move again. New songs are produced and the will be published along the way.

Now the site of PerryV is published a new chapter has started.

In November new music will be published. It was music which was meant to be released already in 2017, however the circumstances forced to postpone which was also done that time. The first release is "Quicky". The song will also appear on the collection album "rePrice", to be released in February 2021. More details will follow.
Get back to the blog